Get to Know the Neighborhood
For off-campus housing near U of A, Sol Y Luna puts you in the action. Whether you're looking for a quiet coffee shop where you can polish your econ essay or a sizzling slice after finals, our neighborhood in Tucson, AZ, has what you want.
Catch this season's production at Centennial Hall or the Arizona Repertory Theatre. Take in the latest showing at the Arizona State Art Museum or Joseph Gross Gallery. Whether you are looking to hangout on or off campus, the neighborhood surrounding Sol Y Luna is brimming with opportunities for fun, food, and diligent studying.
Don't worry, you haven't missed your chance to enjoy the Sol Y Luna lifestyle. Just contact our leasing office for more information on quality student housing near U of A.
Office Hours
---
Monday - Friday 10:00am - 6:00pm
Saturday 10:00am - 5:00pm
Sunday 12:00pm - 4:00pm
University Buildings
ILC
Old Main
McClelland Hall
Law Annex
Main Library
U of A Medical Center
Student Unions
Student Union Memorial Center
Park Student Union
Cafes
Starbucks
Espresso Art
Caffe Luce
Bentley's

Restaurants & Bars
Gentle Ben's
No Anchovies
Chipotle
Dirtbags
Frog & Firkin
Fitness & Sporting
Rec Center
McKale Center
Arizona Stadium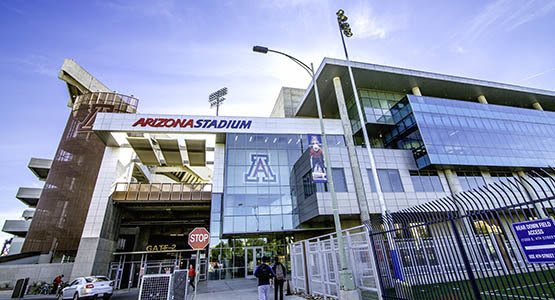 Cultural & Student Services
International Student Services
MLK Center / UITS Office
Hillel Center
SALT Center
Arts & Entertainment
Centennial Hall
Arizona State Art Museum
Joseph Gross Gallery